I wish to dispel a myth…
For years, folks have accused me of NEVER logging off the internet…
I DO!
At LEAST once a week, during the spring, summer and fall!
You want Proof?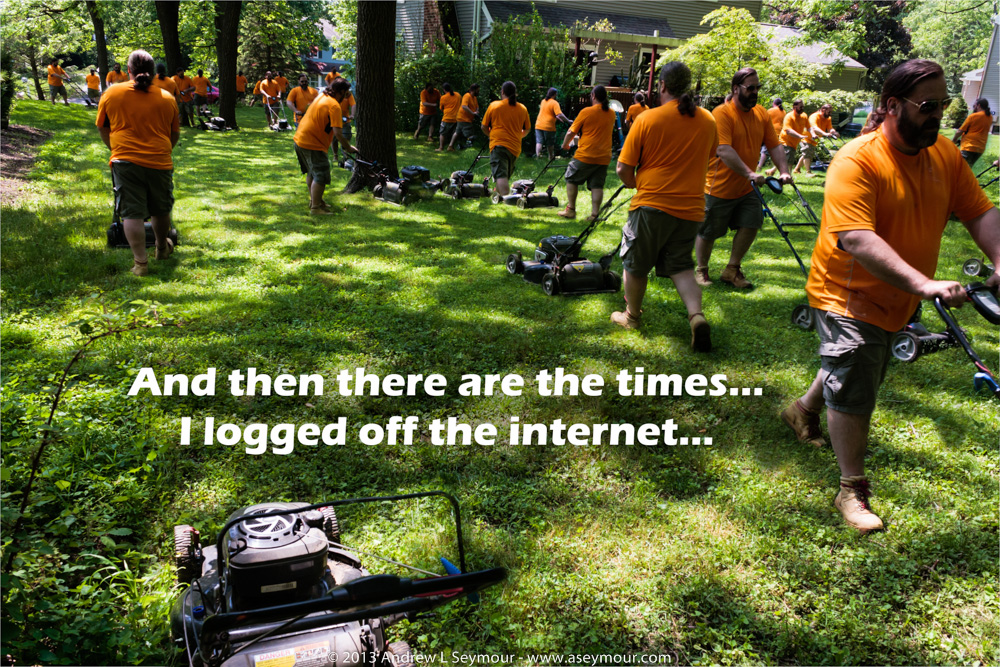 How is that?
I setup my camera in the far corner of my yard, and used my iPod Touch and TriggerTrap to record the "session"…
Then in Adobe Photoshop CS 5.1, I combined over 30 individual images into a composite, which you see above.
This was very painful, and required a lot of RAM and numerous files… and 'Yes", I'm still 32-bit…
But the end result, I have 'proof' that I have done 'work' outside of the internet!
I am still working on a proposal to 'off shore' this task to non-terrestrials…
Details to follow…
- Andrew
§ § § § §
If you found any of the images or information useful, why not consider making a donation today!