I have been doing photo restorations and retouching for over 20 years, and I treat each image as a unique adventure.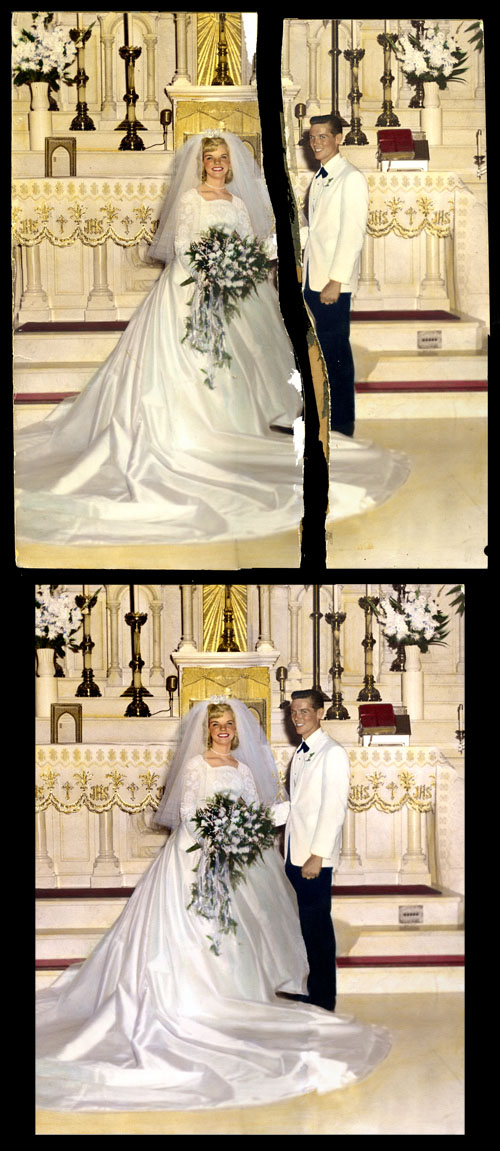 As you will see, in this small collection of images, many things can happen to images over the years from natural fading, improper handling and storage to tears and even scissors!
I know from my personal work, how exciting it is to see an old beat up image, restored to a "new", and then being able to share the image with family and friends!
And with the advent of the Social networks on the internet, I have seen a big increase in projects for people wanting high school and college related images restored in time for a big reunion or to post to their personal and group pages.
Restored images can also be easily incorporated into emails, digital picture frames or your cell phone to share with your family and friends.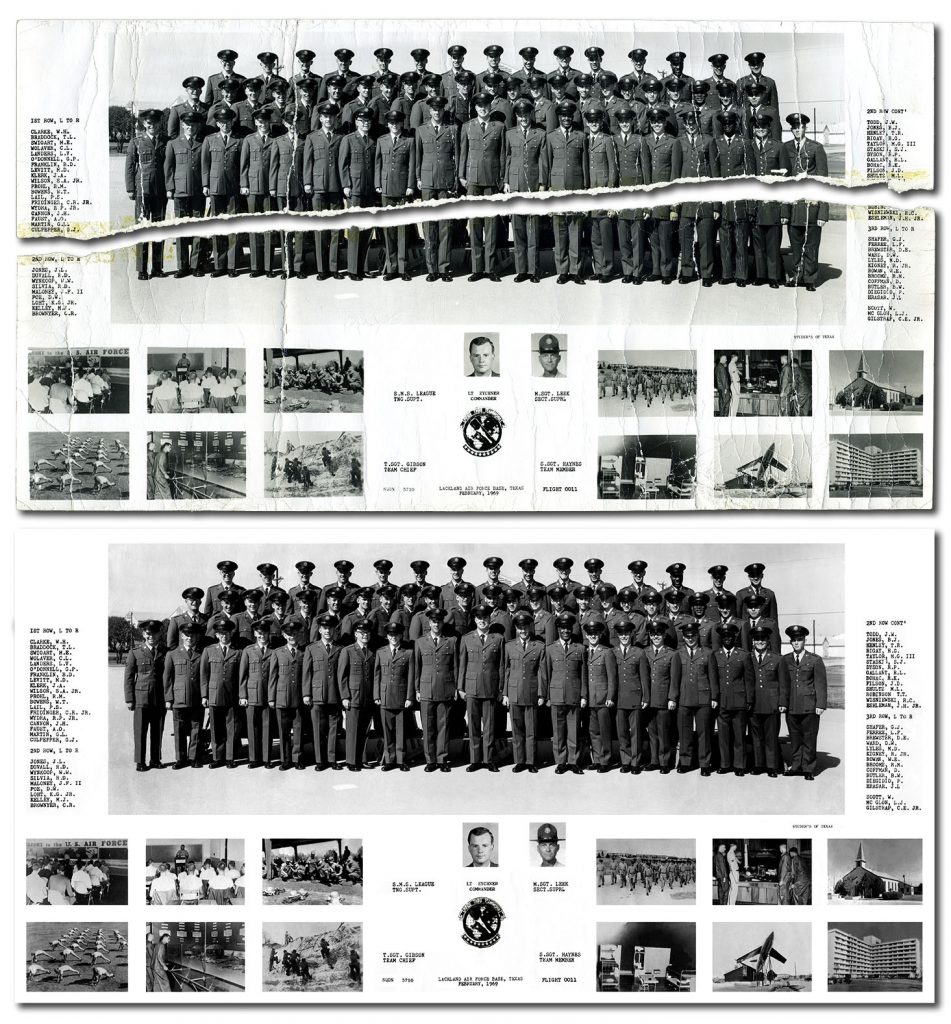 I have worked with both glass and film and hard copy original Prints, and do a the scanning in my studio, where I can control each step of the restoration.
When the completed restoration is returned, you will get a back the high-resolution file(s) on a CD/DVD, as well as any Prints that have been requested.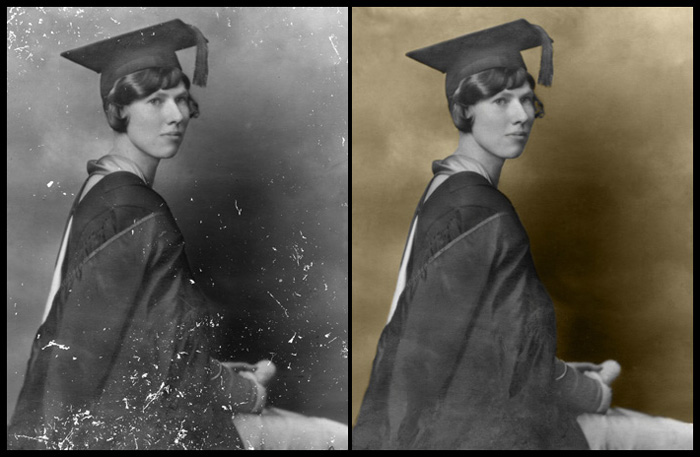 If you would like more information, please feel free to contact us.
– Andrew
Posts on my Photo Restorations
Comments and Reviews
Here are just a few on the comments that I have received over the years.
"Andrew Seymour did a wonderful job restoring treasured old photos reasonably and quickly. I was VERY pleased with the results, and our family can now share this history. Excellent work!" – Louise L
Additional Reviews can be found on: