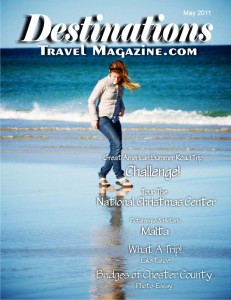 The new May issue of Destinations Travel Magazine has just been published and is now available!
Once again, Darlene Perrone has done a great job of putting this issue together, which also includes Day 2 of the "Covered Bridges of Chester County"!
The Covered Bridges featured in this months issue include:
I encourage you to take a look at this wonderful issue!
- Andrew
§ § § § §
If you found any of the images or information useful, why not consider making a donation today!