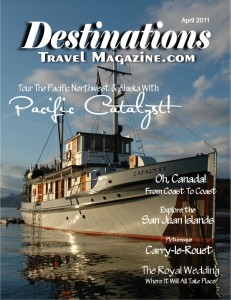 Just got and email from the Editor/Publisher of Destinations Travel Magazine, that the April 2011 has been released, and my Photo Essay "The Covered Bridges of Chester County" has been included as the first of a planned three-part series of Photo essays!
Each photo essay is geared to be single 8 hour day trip.
Featured in this month issue (Day 1) are the following Covered Bridges:
Hope you enjoy them, and I would love to hear your feedback!
- Andrew
§ § § § §
If you found any of the images or information useful, why not consider making a donation today!