Hurricane Sandy passed through our area early last week, and since then, I have gone out several times to take advantage of the photographic challenges that such a storm presents.
The following is a triptych created out of three images from
on a small little back road of Downingtown, Chester County PA.
To get the FULL image, you may need to Zoom-In, 2-times, by Double-Clicking (1000×588).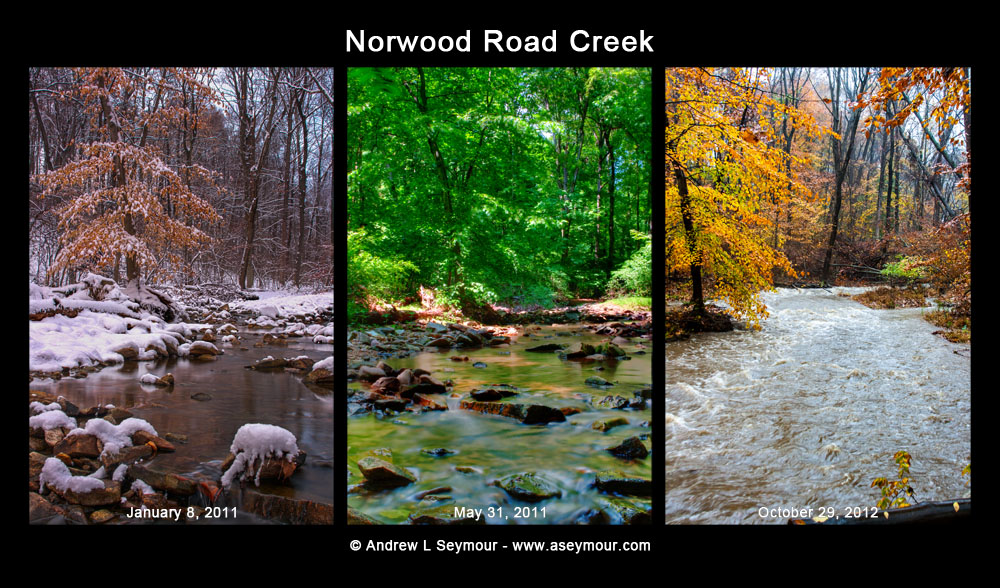 More of my Hurricane Sandy adventures can be found in my blog.

- Andrew
§ § § § §
If you found any of the images or information useful, why not consider making a donation today!