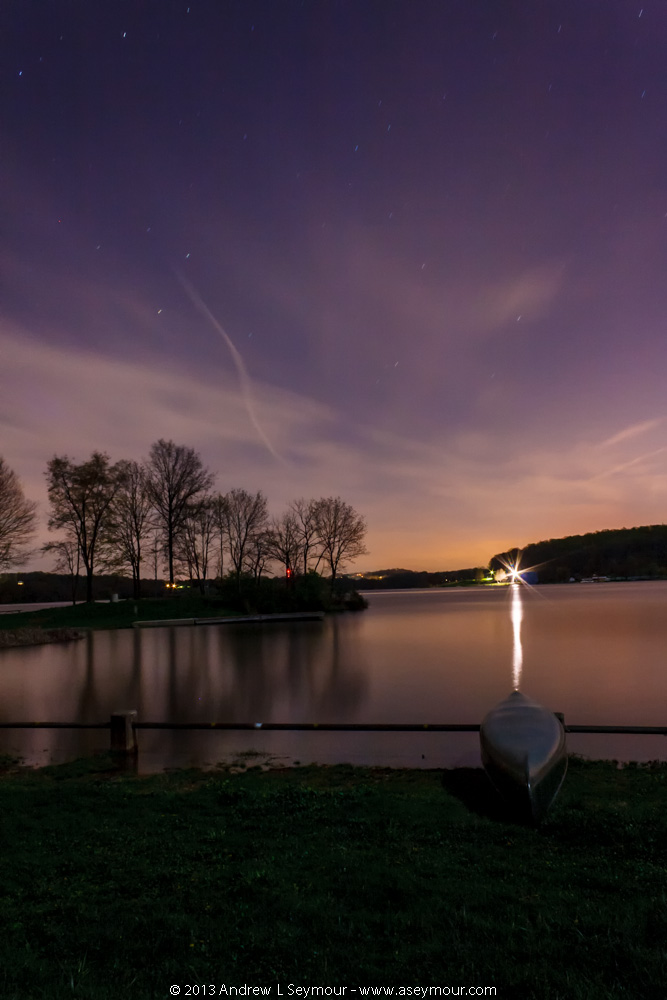 I had been publishing details about this event for several days on both Facebook and Google+…
and I was also hoping, that this being the third time, it was going to be a charm for the Chester County PA Photography group…
A hardy group gathered on this Sunday night (4/21)…  the temps in the low 40s, with a slight breeze… to bear witness to the fable Lyrid meteor showers…
Shannon Chambers McMahon
Margaret Smith Reif
Daniel Potter
Brian Arters
Andrew Seymour
Around 20:30 PM, we setup our camp of tripods, near the middle of the parking lot, on the Boat Launch side of Marsh Creek State Park, and started to peer North-East, looking for the elusive light trails in the night sky.
We knew that the constellation Lyra would be rising around 22:00 PM, and the darkest hours where hours away, at 03:37 AM Monday (4/22), just before the moonset…
A potentially long 'school' night for the Parents…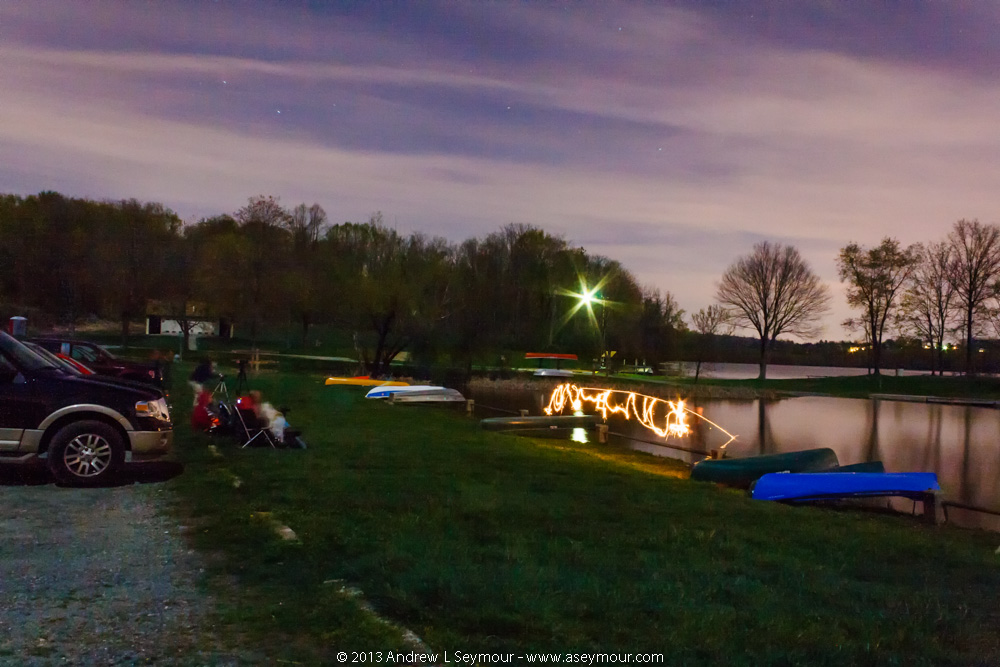 Light Painting
During the general chatter of a meet-up, someone mentioned that they had sparklers with them… knowing, that I have been wanting to do a Light Painting session!
With giddy delight, we lit some of the sparklers, and started to trace words and shapes in the night air.
With a little further guidance, the apprentices took over, and the light 'markers' began to dance in the darkness.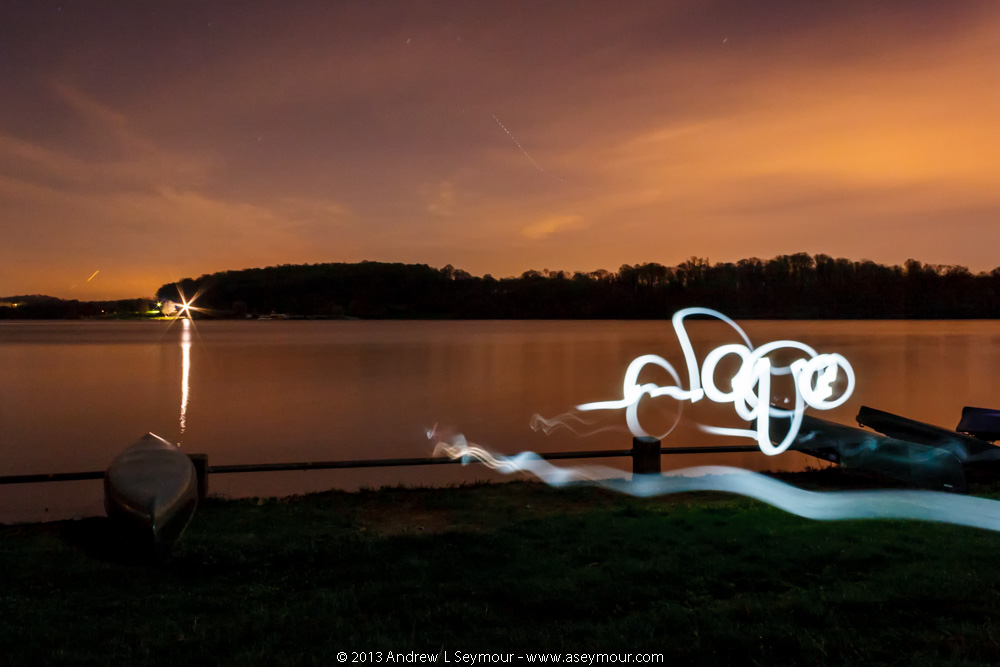 And we experimented!
Sparklers – A tried and true favorite of every celebration!
LED Head Lamp into Glass Jar –  Please Post the "Heart Beat"
LED Flood Light – The magic marker of the night
Many ideas and jokes were tossed about as folks tried different things in an effort to capture something new and different.
Finally, as the Phillies baseball game ended, the last of the group backed up and headed home!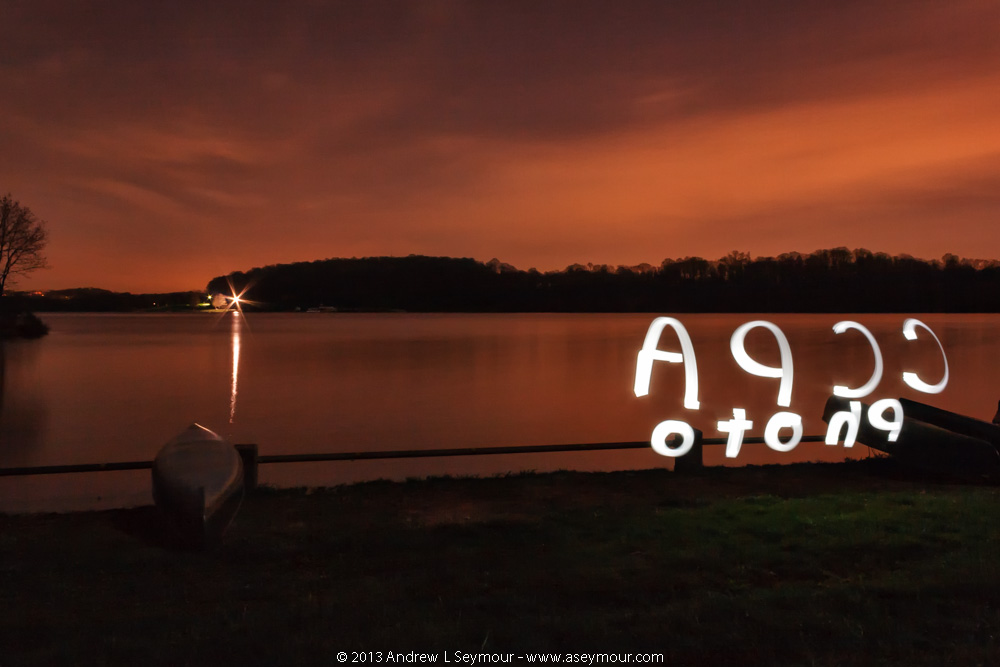 Once again, no new discoveries in the skies of Chester County, but Light Painting maybe the next big thing!
- Andrew
§ § § § §
[adrotate group="1"]