This was a 16×20 inch Wedding Photo restoration, mounted on cardboard, cut and torn in half.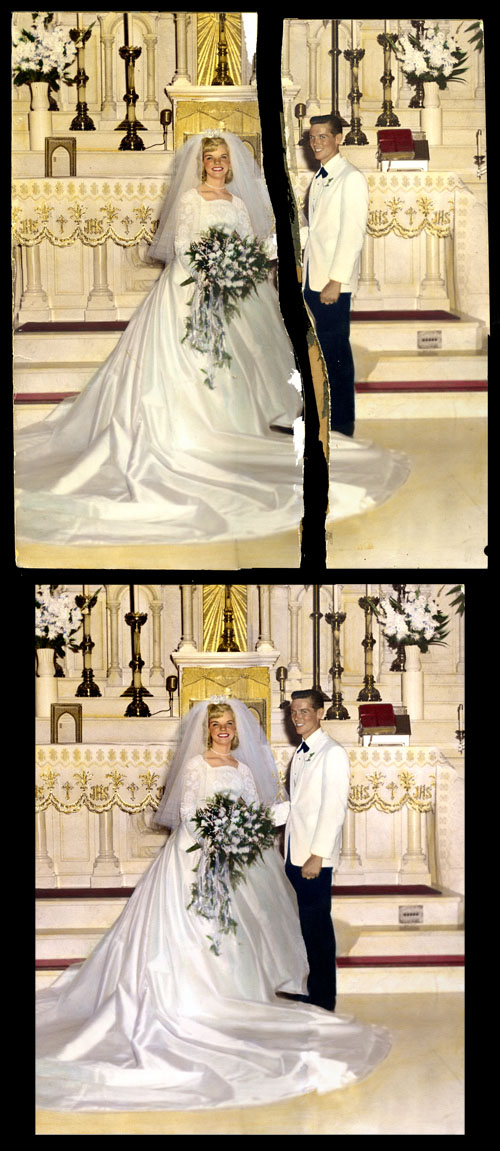 After several hours of work, I was able to achieve the bottom image.
If you are interesting in getting your own photos restored, please feel free to contact me for a free consultation and quote.
- Andrew
§ § § § §
If you found any of the images or information useful, why not consider making a donation today!