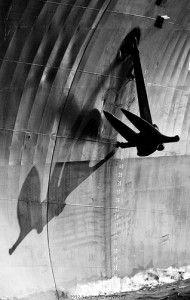 Over the past couple of weeks, I have been slowly consolidating Hard Drive space within my home-office network.
Because of my background as an backup administrator, I am especially concerned and focused on having redundant copies of data, just in case.
Murphy would be proud…
With that being said, I looked at my various existing 100GB-250GB internal and external hard drives that were sprawled all over the place, and bought a couple of TB hard drives.
Then the fun part, looking at the life cycle of the house data.
There is current local stuff, the Live Data for the house, and then the Secondary Backup.
Next was writing the various robocopy scripts, and making sure I use /e and /mir correctly…
Several more days of data transfer, I finally think I have ALL the data in a nice consolidated fashion!
For the first time in 5+ years, I have everything on one Hard Drive!
Yeah!
But now, as I now am analyzing the capacity of the Live Data drive, I find myself evaluating the situation.
Is my new Half-Full or Half-Empty?
In my 30 plus years of IT, very rarely, have I heard of a hard drive referred to as Half-Empty.
Seems that the when we talk about technology and storage, we tend to be optimistic!
When was the last time your thumb drive Half-Empty? or that CD/DVD that you just burned… Half-Empty?
When was the last time you checked your backup?
Thoughts?
– Andrew
§ § § § §
[adrotate banner="1″]