What a beautiful day for the 3rd Annual Black Walnut Winery – Fire & Wine Festival!
I got there around 6:30, and the music was already playing, and a small crowd had already started to settle in for the night's events.
When I was talking to one of the Sadsburyville Fire Company members, he told me that there had been 3 deliveries of wood pallets, totally approximately 950!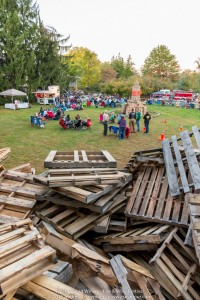 This is going to be FUN!!
And it was, as hopefully you will see in some of the following images taken during the night!
I also had a chance to chat with some folks that had been to LAST years event, and for those that are interest, they can be found over here!
If you are interested in getting Prints done, please feel free to contact me.
- Andrew
§ § § § §
If you found any of the images or information useful, why not consider making a donation today!