It has been 10 days since I've been out shooting any of the new shorelines along Marsh Creek Lake, so in my planning I wanted to explore an area that I kind of already knew.
Being a Google Maps junkie, I pulled up Marsh Creek State Park from my Favorites, and then the "The Photographer's Ephemeris (TPE)" application to check the lighting, to help me to decide where to go on this day.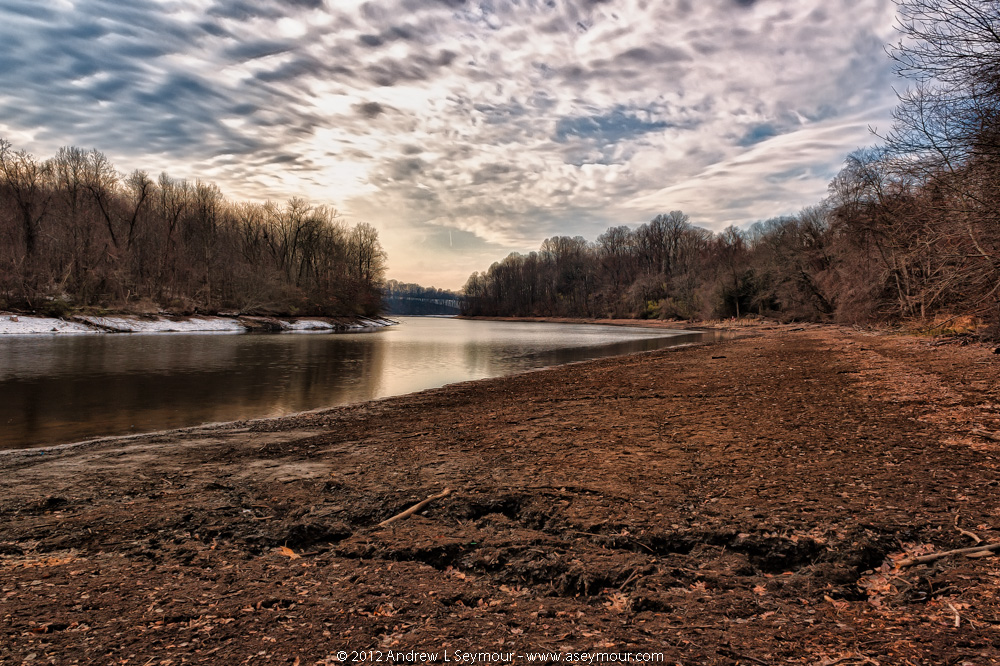 Within minutes, I had decided on taking a look at the point where the main facilities for Marsh Creek are located on Park Road. I had walked some of these trails earlier in the summer with both kids, and remembered seeing some viewpoints that I wanted to revisit.
When one first enters the park and looks out over the lake, one cannot be but astonished by all the missing water and new shorelines.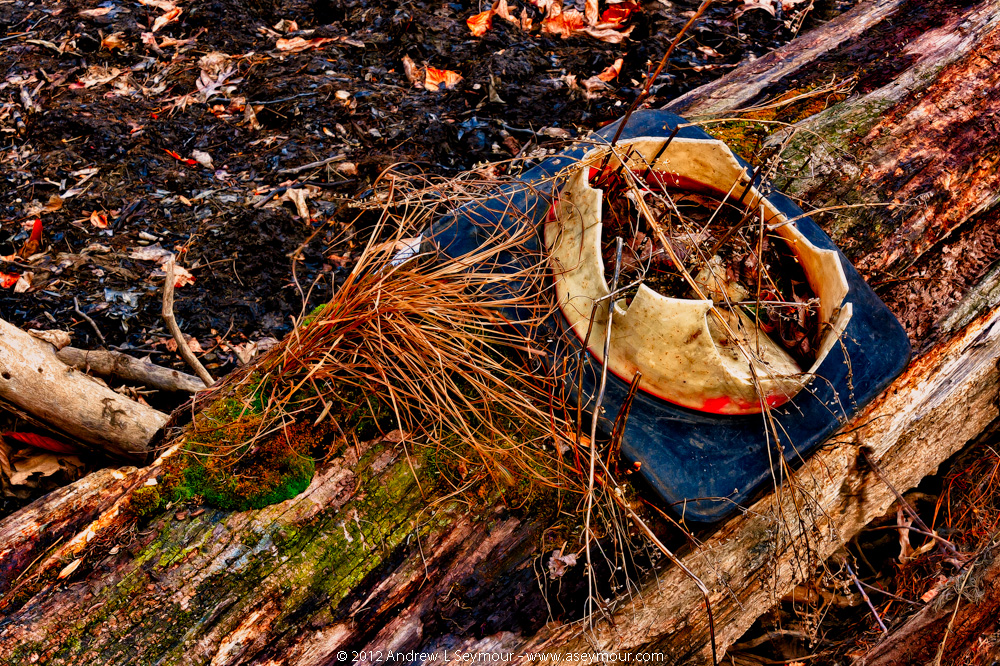 The parking lot that extends out the point, was blocked off, and I was forced to park in the main lot, which is self, was halfway closed.
No matter, I was expecting to do some walking today anyways, so I packed up my gear and headed into the parking lot towards the eastern trails.
When I got to the end of what appeared to be the Park, I noticed a trail heading down the hill, and I decided to follow it.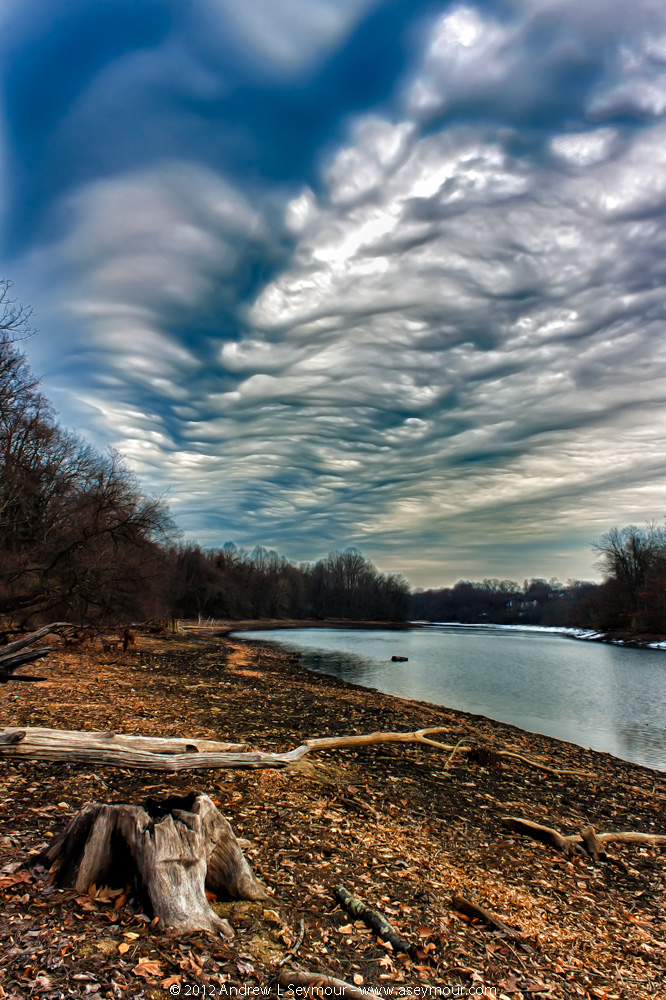 After a few feet, it became apparent that during hurricane Sandy, this trail had become a rushing stream.
At the bottom of the hill, I continued along some animal trails, and eventually made it to the shoreline.
I walked along the northern shore heading West, and as I walked, I was greeted with many items of visual interest.
The shoreline itself was a darker mixture of sentiment, and depending how far in you went toward the water, it became easier to sink. the shoreline around the dam consisted more of real sand, then this thick molasses of lake mud.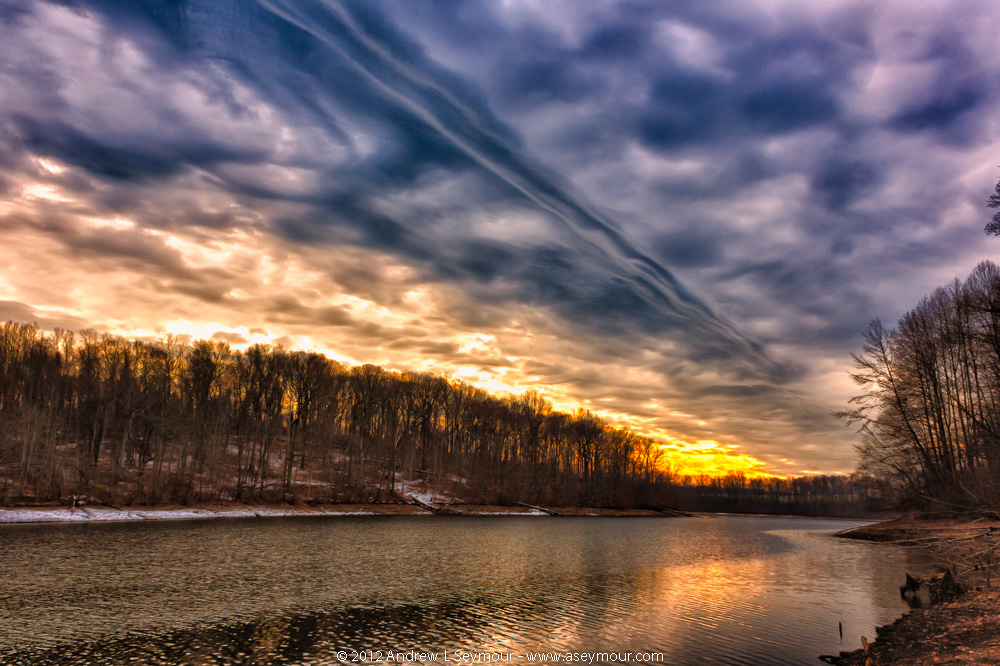 While walking and looking, I made the observation that there seemed to be more human trash, than what I had seen in my walks around the dam. I saw a lot of plastic bottles of various sizes, along with a couple of shoes, a folding chair, and even a deteriorated orange safety cone base.
As I continued, the clouds began to coalesce into a show of formations that I had never seen before, and I had a hard time capturing the magnificent shapes within the evolving jet stream.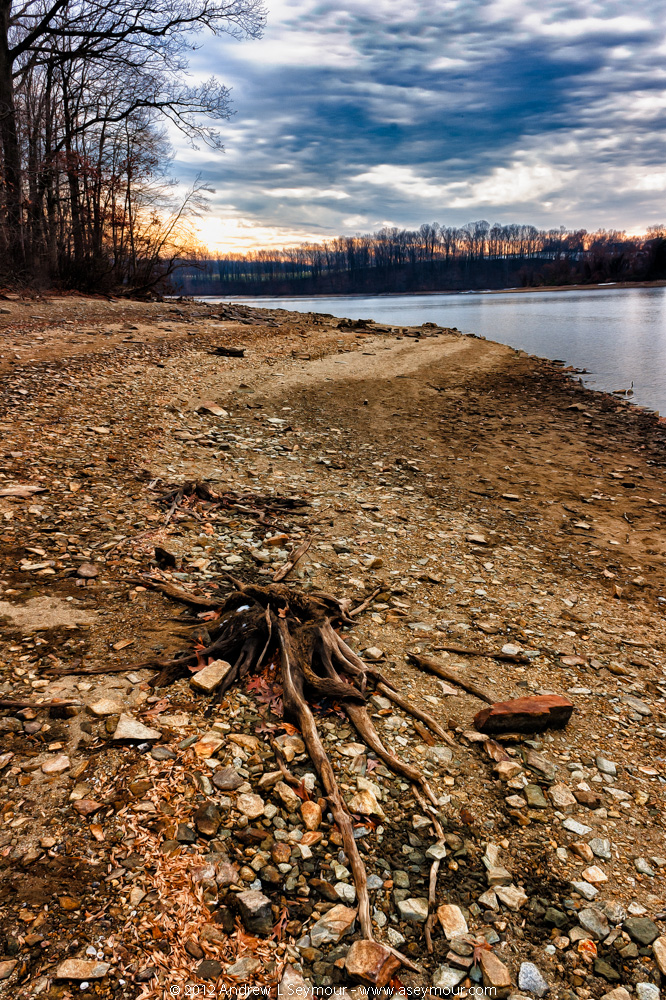 At one point, there was this thin series of streams, that cut through the rest of the formation, and looks like a gigantic series of cloth folds, stretching from one horizon to the other. It was definitely one of those times when I wish I had a smaller wide-angle lens.
The shoreline steepen as I headed West, and I had to scamper up to the existing trail to the tip of the point. Eventually, I emerged to see a very rocky new shoreline, which I explored for trinkets and a shot or two.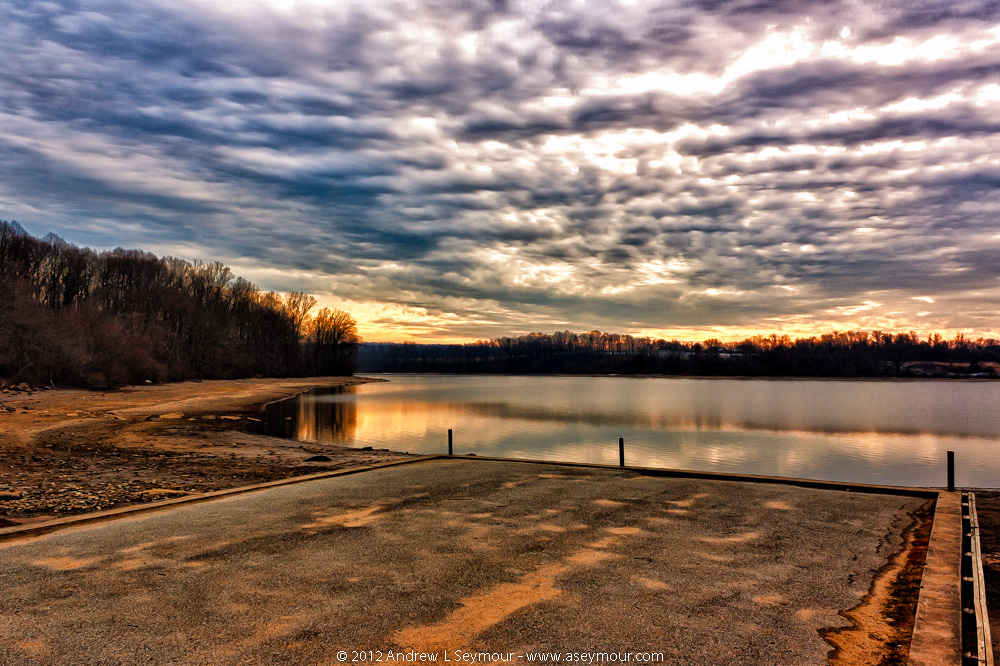 I returned to the trail, and headed north searching for a new place to start another shoreline exploration.
The shoreline in this area was much wider than areas I have been in before, and is easily accessible because of the sand rock mixture. I also noticed many more tree stumps, which made for some interesting compositions.
it is very difficult to relay to anyone that has never been to these places, what a major change has occurred with this eight-foot drawdown.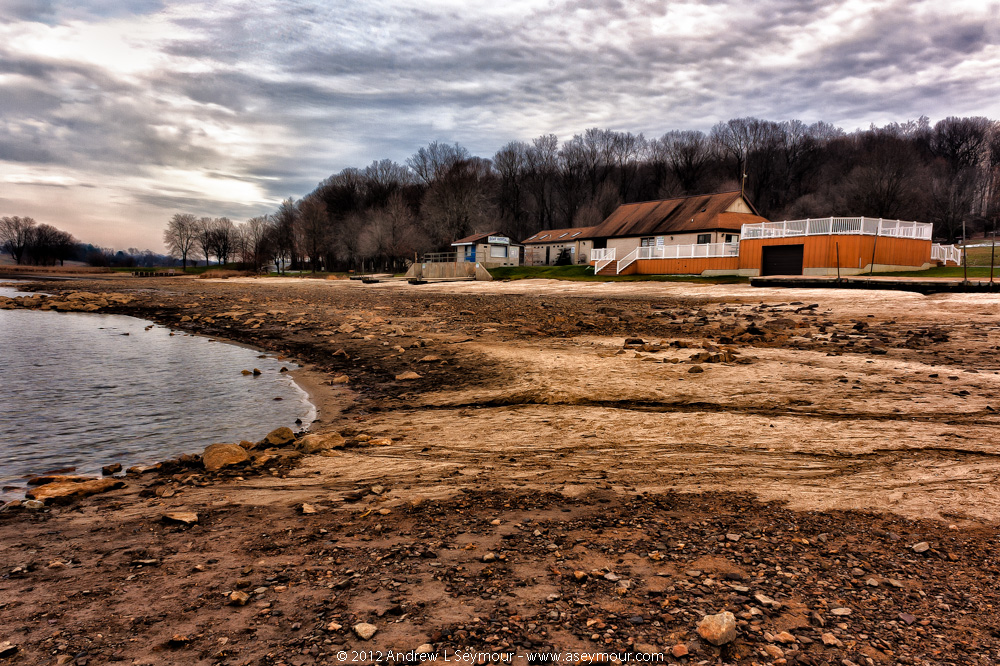 Once familiar places, now looks so surreal and primitive.
As I stood on the deck of the restaurant, I took a series of panoramic shots, that I still need to process, in hopes to further illustrate this tremendous change.
Looking at my watch, I started back up the hill towards the parking lot and my car.
At the maintenance gate for the pool complex, I stopped to capture the final image of the day.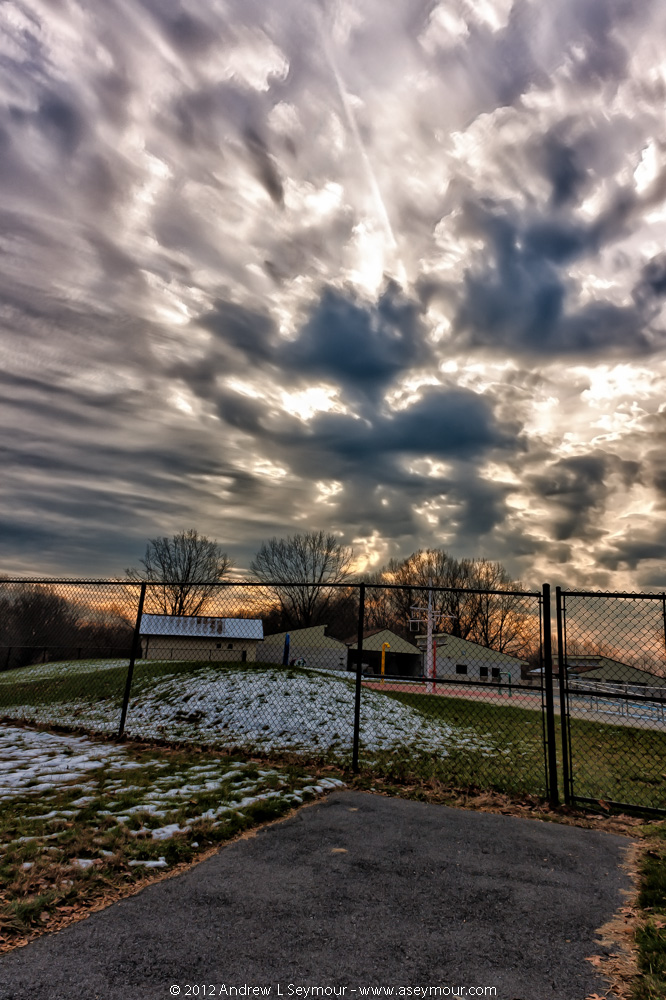 Winter has come…
Questions
Are there any local efforts to clean up the trash and debris while so much of it is easily accessible?
- Andrew
§ § § § §
If you found any of the images or information useful, why not consider making a donation today!
Reference