This afternoon, I got a chance to help a friend out, and also enjoy a good time!
I have known Greg Ramirez for over 12 years now, and it is always nice to have a chance to help him out.
So to this afternoon, I got a chance to go down to Exton Beverage to participate in their "Spring Sampling"!
and never passing on a chance for doing some photos, and sampling some good beers, I took a little time to capture some of the following images which are now only available on the Exton Beverage Facebook Fanpage.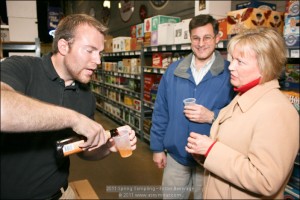 My next technical task, is to figure out a better way to display Facebook images in my Blog.
As always, comments are always Welcome!
– Andrew
§ § § § §
[adrotate banner="1″]