I was asked to do some behind the scenes photography of Stable 12 Brewing Company as they did their "First Canning" of their "Wild West – West Coast Style India Pale Ale".
It was not hard to say "Yes" to this assignment, and off I was to Phoenixville.
Little did I realize, that "First Canning" was literally "First Canning"!
The Canning machine was in the final stages of being installed!
With that in mind, here are a few images from behind the scenes!
Bring Christmas time, the main bar was decorated for the season!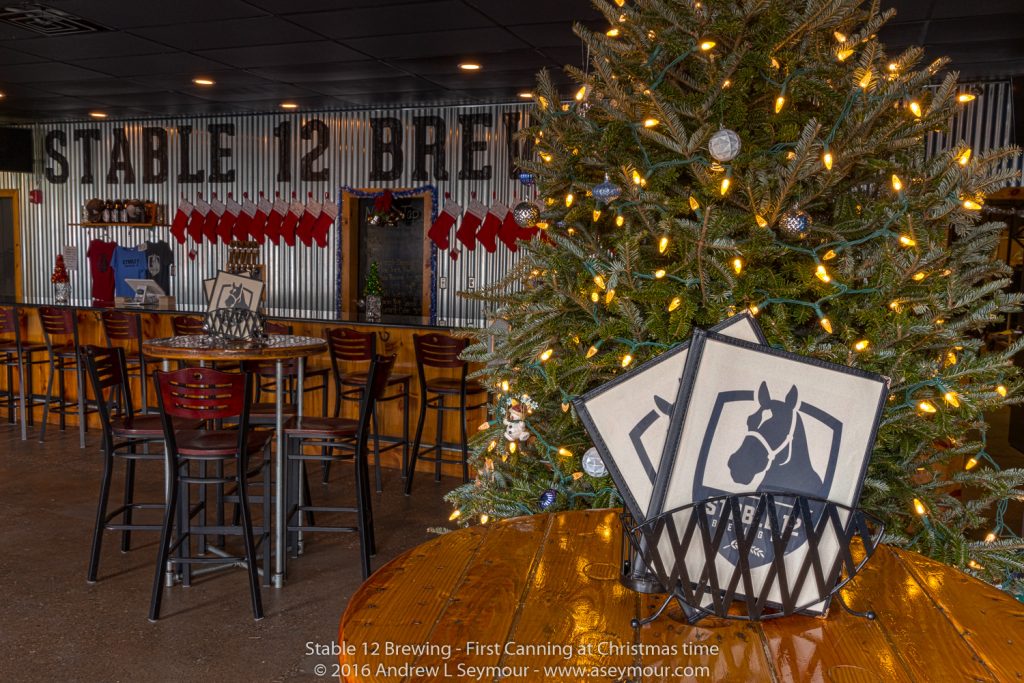 What's on tap?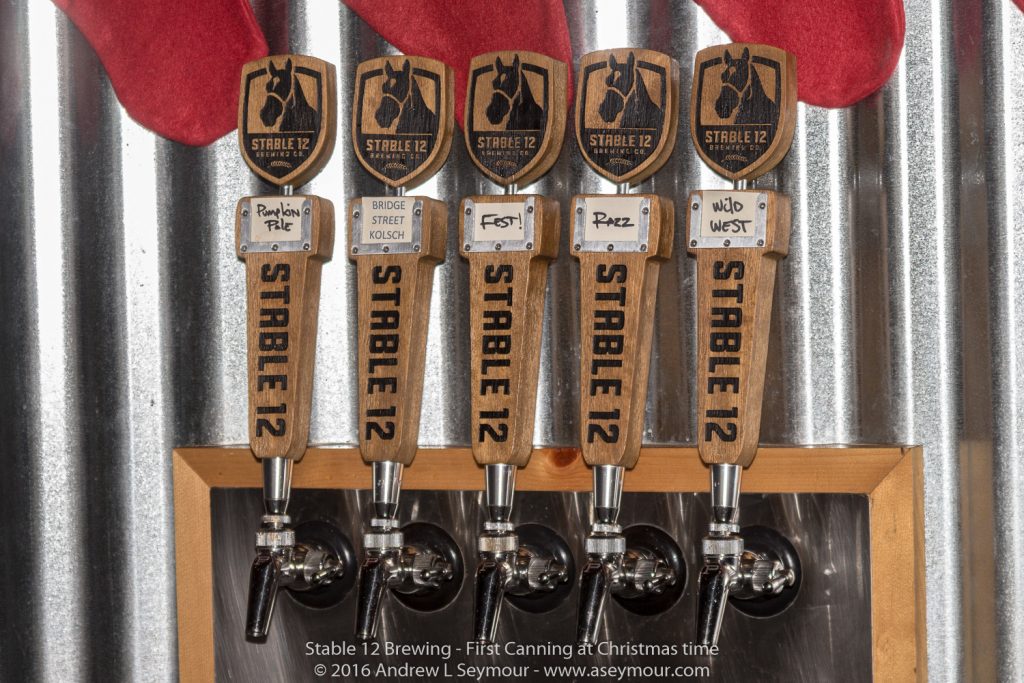 The folks behind the beer.
If you want more on the story behind the beer…
I want to thank the folks at Stable 12 Brewing Company for allowing me to document such a unique event!
Good luck and hope to see you all soon!
- Andrew
§ § § § §
If you found any of the images or information useful, why not consider making a donation today!