An old school friend of mine, recently updated his Facebook profile picture, and me being the OCD possessed person that I am, asked if he had the original scan of the image, so that I might be able to clean it up a little.
Unfortunately, the file was not available, and I was left with just a jpeg file that he had posted.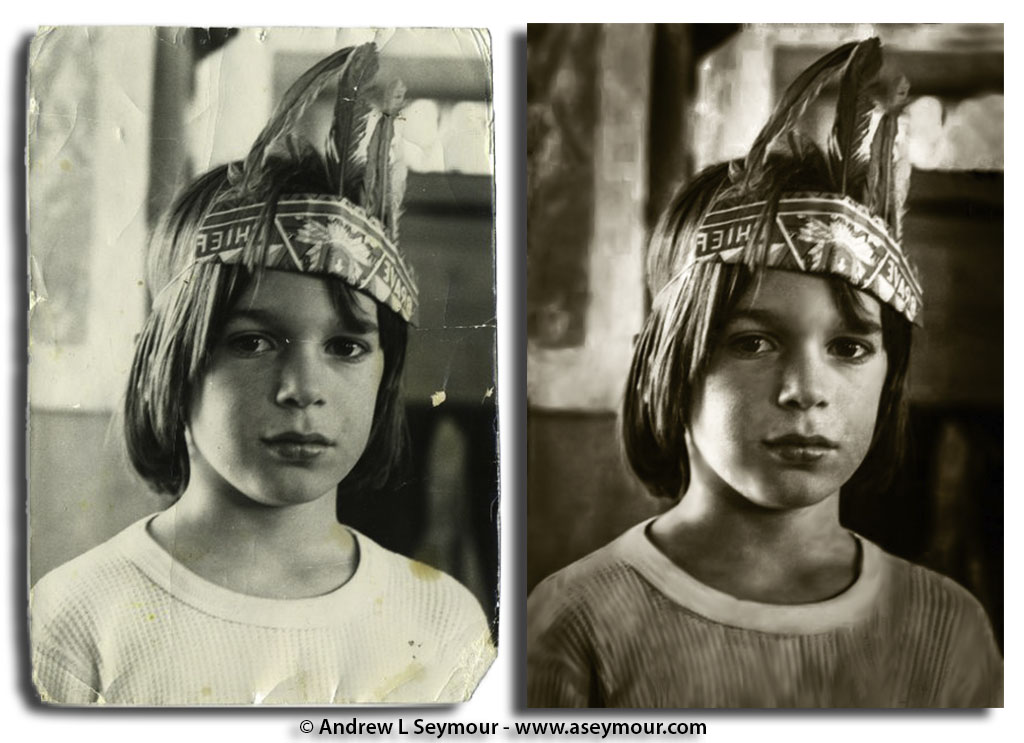 So, what do you think of our young man now?
If you have images that you need to be touched-up or restored, please contact me for a free estimate!
- Andrew
§ § § § §
If you found any of the images or information useful, why not consider making a donation today!